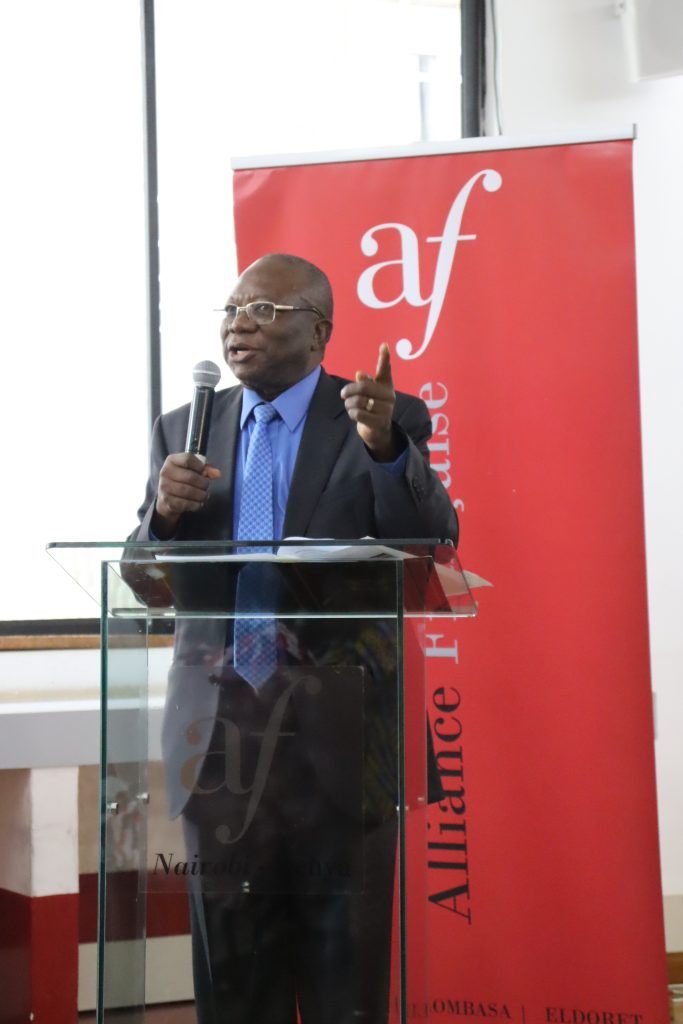 On 2nd March 2022, H.E Mr. MJ Mahlangu, the High Commissioner of the Republic of South Africa to Kenya, paid a visit to Writers Guild-Kenya (WGK) and All African Bookshop. During the exclusive event, the High Commissioner interacted and shared insights with WGK members and partners, which marked the beginning of many engagements aimed at enhancing relationships and fostering collaboration between the two parties.
Hosted at Alliance Francaise in Nairobi, the event showcased the incredible talent of WGK members, including Samantha Navuri, an 11-year-old performing artist who tackled contemporary issues affecting the girl-child in Africa using poetry.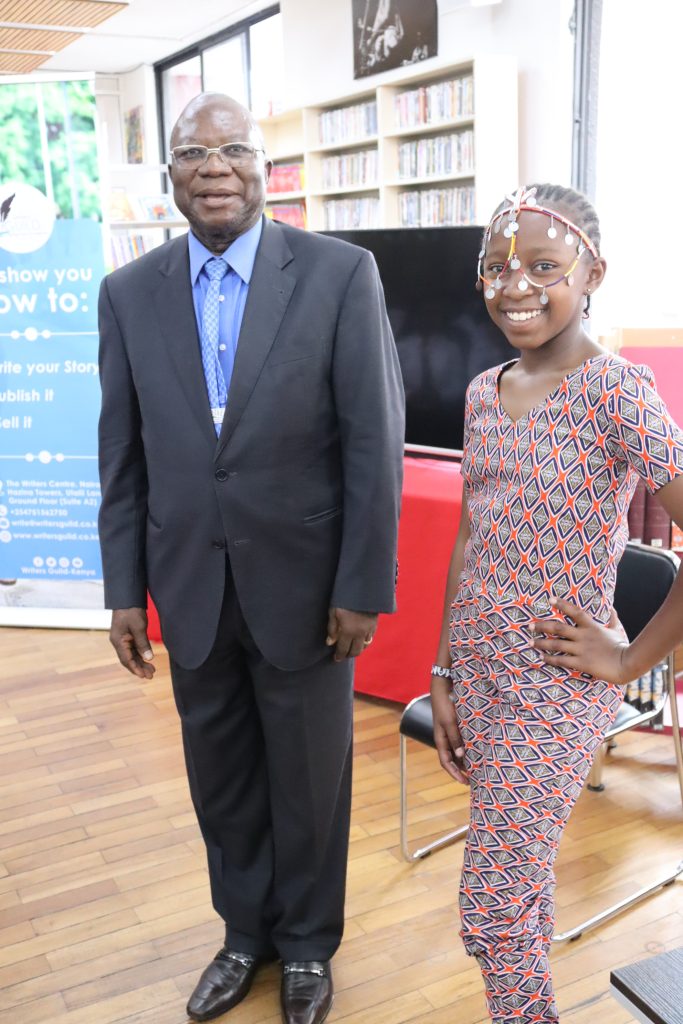 Sofina Merinyo, a talented poet who also served as the MC for the day, captured the history and times of WGK in her anecdotes, which the High Commissioner found very helpful.
The session was enlivened when students from the Kenya School of Aviation joined in to explore the art of writing. The writers warmly welcomed them and offered their class representative a chance to participate in the panel that inaugurated the event.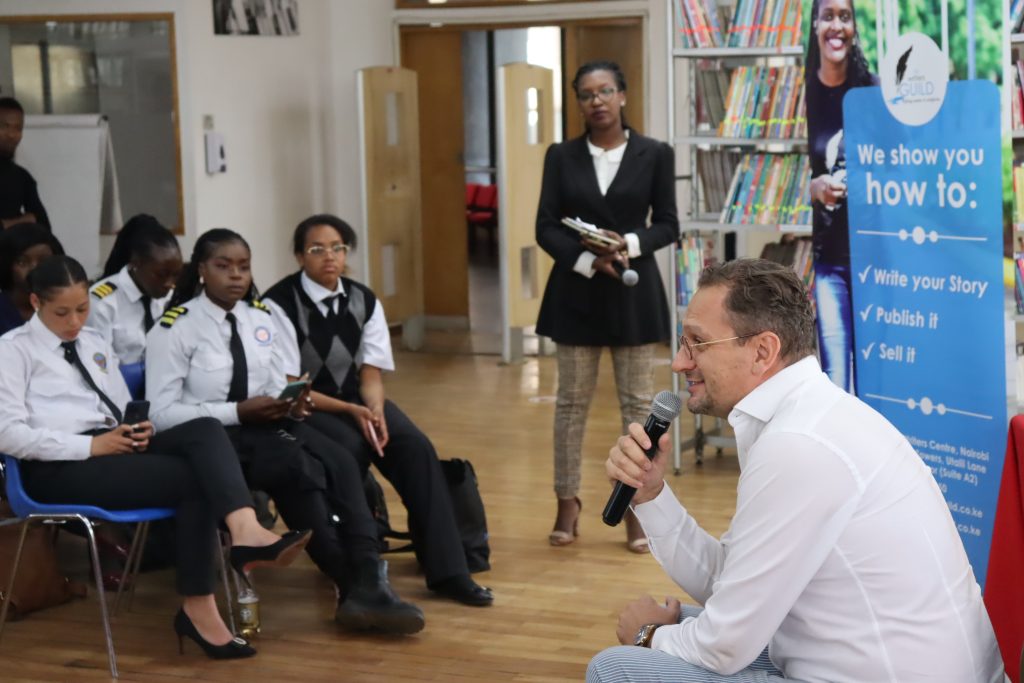 Munira Hussein, an accomplished author and a founding member of Writers Guild Kenya, took part in the panel and emphasized the importance of staying connected with one's reality to craft compelling stories.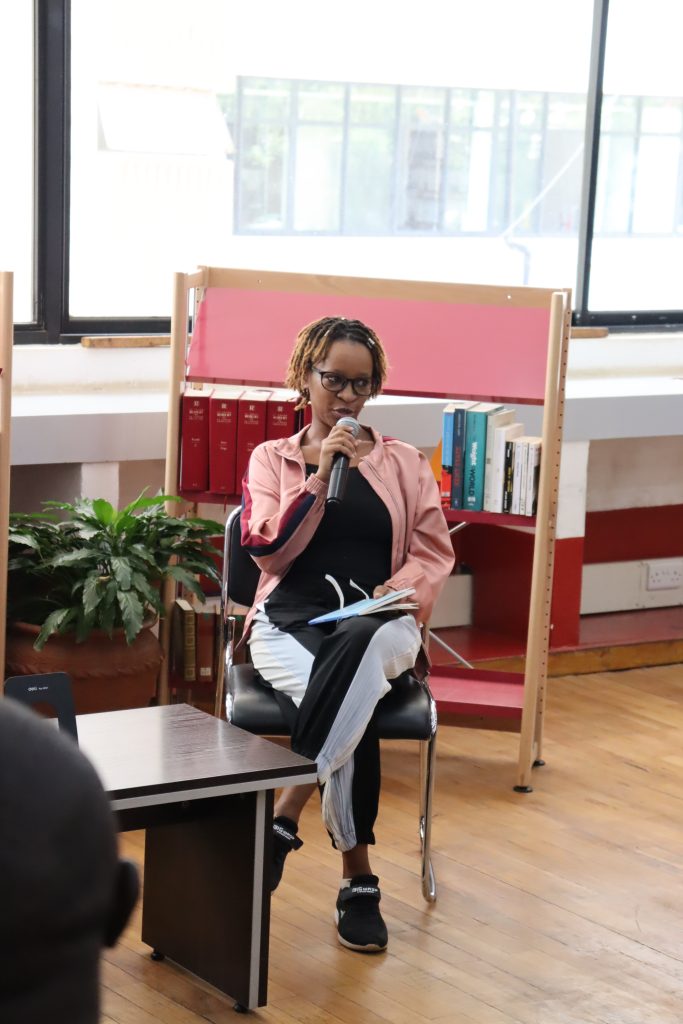 During his speech, Gabriel Dinda, the CEO of Writers Guild Kenya, introduced the writers, potential writers, and partners who had gathered for the session. The groups had an opportunity to take pictures and interact with the High Commissioner. Among the partners present were Charles Courdent, Director of AF Nairobi, Dennis Mucheru, Chief Librarian of AF, Julius Musyoka and Raphael Mutua of Naivas Supermarkets Limited, and Linda Kiboma of Nsemia Publishers Inc.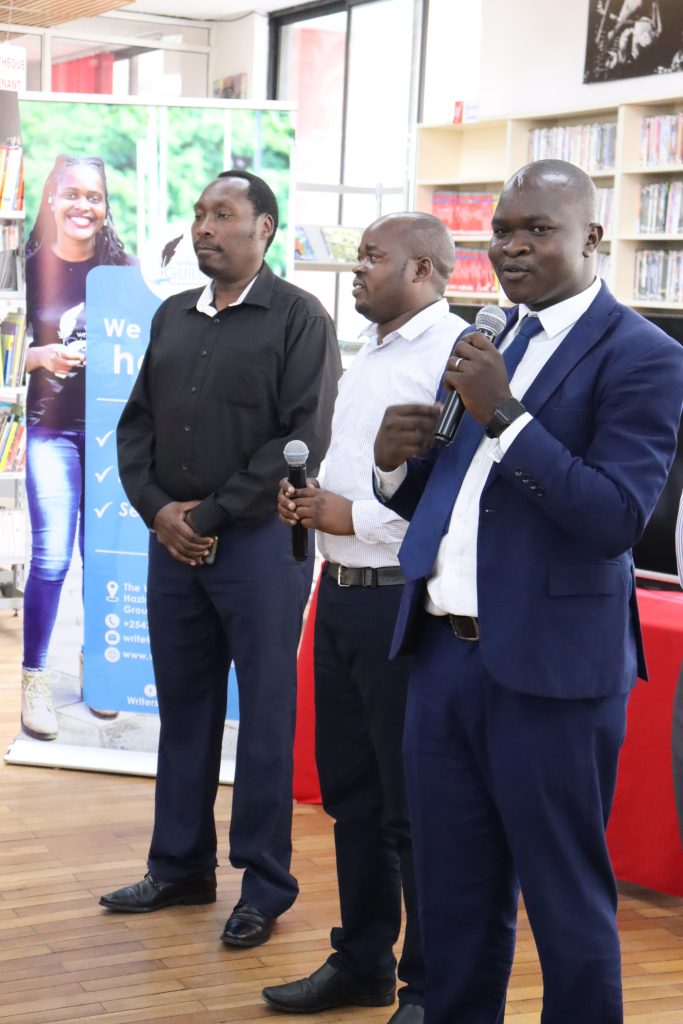 In his fatherly speech, His Excellency, Mr. MJ, underscored the natural and important position that writing occupies in our society. Through humorous examples and insightful illustrations, he encouraged writers, emphasizing the vital role they play in shaping history and the world at large. He drew attention to the shared experiences and perspectives that unite artists worldwide.
"Artists are boundless. Through art and writing, we can bridge the artificial gaps that divide us," he declared.
His Excellency further observed that the lack of intercultural exchange between writers and artists in Africa contributes to social ills like xenophobia. He urged the writers present to adopt a "global" view of their craft, transcending the boundaries that limit us.
"Writing and storytelling are important avenues for cultural exchange and education, which we urgently need for peaceful coexistence among Africans."
He praised WGK for creating a platform where writers feel free to express themselves and bemoaned the fact that many aspiring writers abandon their dreams, likening them to witch doctors who guard their secrets jealously.
"Don't die like witch doctors," he implored. "WRITE!"
His Excellency Mr. MJ pledged to foster a collaborative environment between the High Commission and the Writers Guild-Kenya, emphasizing that their partnership would benefit both countries' writers and aspiring writers.
"In a few days, we will provide guidance on how we will implement our partnership to benefit authors and aspiring authors in our respective countries," he announced.
He also commended the All-African Bookshop Team for their bold efforts in establishing an Afro-centric bookstore, stating that Africa needs more initiatives like this to reclaim its glory.
Mr. MJ further engaged with the authors on a personal level, attentively listening to each individual who approached him.
The day's memories are not solely preserved in photographs or connections made but in the moments shared with an accomplished African leader who encouraged all to write and promised to support them.
The High Commission of South Africa and Writers Guild-Kenya echo this sentiment, stating, "Write, and we are here for you!"