The Witty African Pen; five on five with Fanon Kihu
By Juliet Mwangi
Fanon Kihu, author of the poetry book dubbed, 'Africa as One', reminds me the importance of hard work and discipline. The fact that he makes time for this conversation was simply humbling. While most of us are lazing around in our pajamas, mouths stuffed in caramel popcorns while scrolling through Netflix for the next coolest series, Mr. Kihu has a tight schedule and targets to reach daily. He has a target of writing 500 words a day and this, he says, has so far yielded positive results. This is just the cherry on top as he also runs a journal he founded, The Bizconomist, a journal on contemporary business and economic issues.
While looking to publish more books, Mr. Kihu took the Write Your Passion course offered by Writers Guild Kenya and had a few things to share about his experience.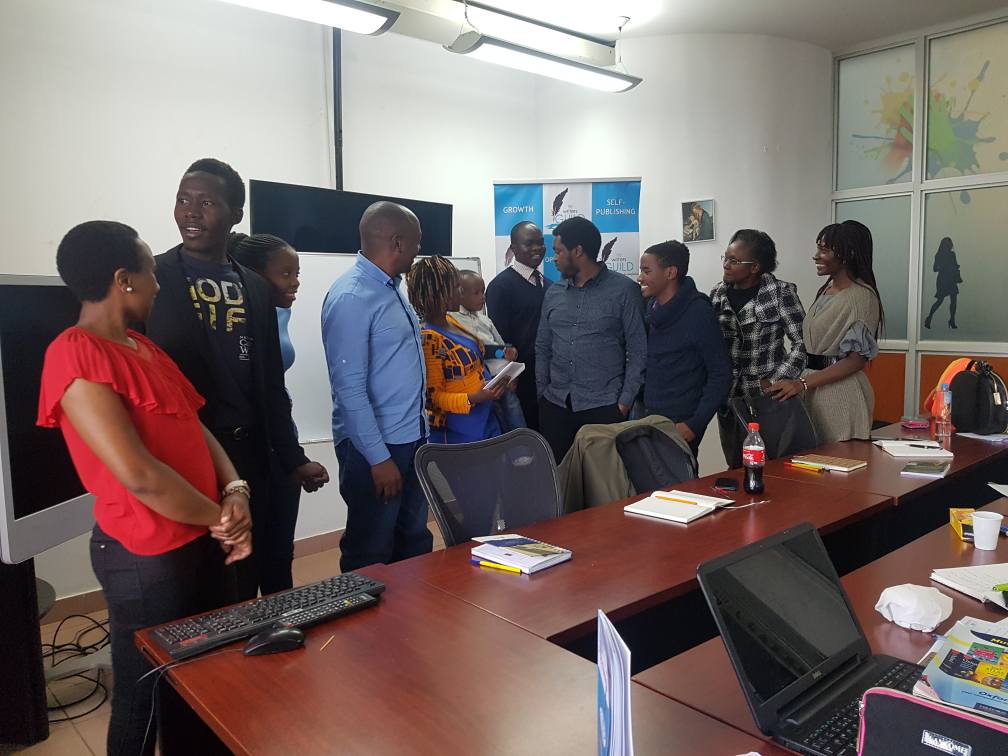 Is there anything in particular that led you to take the Write Your Passion course?
My passion for writing and desire to learn as much as I can. I believe that you can never satiate the need to learn and we have so many opportunities in life to learn from and this course just seemed like one of those for me.
What stood out for you in the course?
The fact that I got to meet already established writers & authors who took us through the writing process was a huge motivation factor for me. It gave me hope to bloom and be just as successful or even more. Basically, this was just the push I needed to keep writing. This is also why I would, without hesitation, recommend the Write Your Passion course to a friend.
What do you think would convince us to buy and read your book?
I would obviously ensure my book has good quality content. The outlook; from the title choice to the design would draw anyone in the bookshop to their pockets. Lastly, I think great marketing skills would greatly come in handy.
Kindly write here, the last paragraph of your dream book (imagined or real).
"Kimani observed Nairobi from the rooftop. People looked like dots from up there. He could almost touch the clouds; the fluffy looking conglomerations of white air."
Does this mean we're expecting a book from you?
I am writing 500 words a day, so hopefully the next interview will be on my book. Meanwhile, feel free to camp on my blog www.fanonkihu.blogspot.com